Keitech 3" Little Spider Soft Baits
SKU:

UPC:

Minimum Purchase:

1 unit
Frequently bought together:
Description
The Keitech Little Spider was one of the first baits to hit the USA from Keitech over 10 years ago. It developed a cult-like following due to it high effective fish catching ability under pressured conditions. The Original models were made from a Latex material which was virtually indestructible. That material was extremely hard to work with, it could not be scented or mixed with other plastics or it would degrade.
After a short spell on the sidelines we decided to bring it back using a harder version of Squid infused salted plastic. This remake also gave us the ability to dual inject which lead to some great new two-tone colors.
The Keitech Little Sider in available in 3 sizes.
The 2" Spider works well in extremely cold-water. Fish it on 4lb. to 6lb. fluorocarbon on the 1/8oz. #2 Mono or Fine Guard Jig Head slowly on deep staging areas. 8 per pack
The 3" Spider is an excellent option to transition to as Spring weather warms water temps to the mid-50's and fish become more active. Fish It on 6lb. Fluorocarbon on the 1/8oz. #1 Mono Guard Head. The 3" is also an effective Dropshot offering when fishing Summer Smallmouth Bass. 8 per pack.
The 3.5" Can Be Fished on the Keitech Super-Football Jig head. This Power-Finesse technique comes into play during the Post spawn and during the Fall Feed-up. The 3.5" Little Spider also fits the Model II Tungsten Football Jig as the perfect trailer. 5 per pack
The finely cut tentacles flare out seductively and shiver at the slightest movement. The centering hole provides guidance to ensure correct rigging.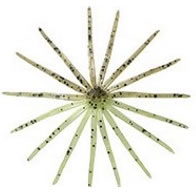 The finely cut tails are the secret to the Little Spider's effectiveness. The tails have the legendary Keitech swimming action, even at the slowest of speeds or following subtle movements.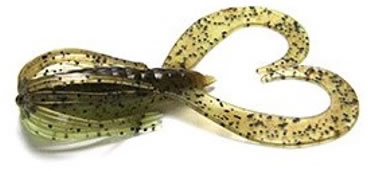 Recommended Hook Size / Jig
2" - #2 or #4 hook / #2 (1/8oz.) Mono or Guard Jig Head
3" - #2 or #1 hook / #1 (1/8oz.) Mono or Guard Jig Head
3.5" - #1/0 or 2/0 hook / 2/0 Tungsten Super Football Jig Head
View All
Close